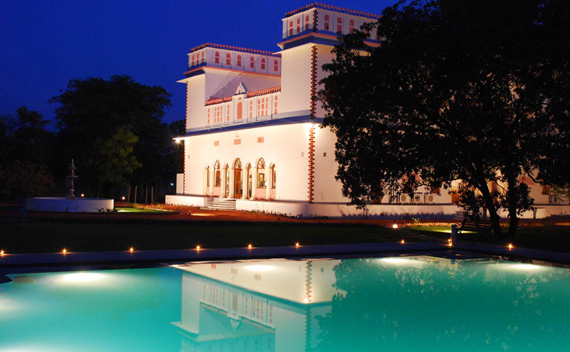 Hotel Bijay Niwas Palace was built a 100 years ago by Rao Bijay Singh the 16th descendant of the erstwhile Masuda 'Istimrardari' (a category higher than 'Jagirdars' of the then Rajputana) as a getaway retreat about the same time he founded the town of Bijaynagar, also named after him.
Hotel Bijay Niwas Palace is located on the banks of Khari river in the middle of 600 acre organic farm. It is most visited weekend destination after Pushkar as it is well connected from Ajmer (70 Km from Ajmer) and Jaipur (180 Km from Jaipur). The organic orchard retreat has 20 rooms - Garden View AC Deluxe Rooms, Heritage Superior AC Rooms & Luxury AC Suites and has been recently renovated keeping International Hospitality Standards & comfort of guest in mind.
The history of Masuda royal family dates back to Rao Jagmal ( early 16th century ), the founder of the Mertiya clan of Rathore Rajputs, by far the most valiant of all rajputs.
Masuda was the biggest 'Istimrardari' of the Ajmer-Merwara region having 252 villages under it with over 500 sq. miles of area. It paid direct allegience to the British-Raj and was independent of any other state with magesterial powers of life and death.
Rao Narayan Singh, known for his benevolence, literary knowledge and long innings as cabinet minister in the state government, father of Dushyant Singh, the present scion and owner, was the last to be right royally crowned 'king' before independence.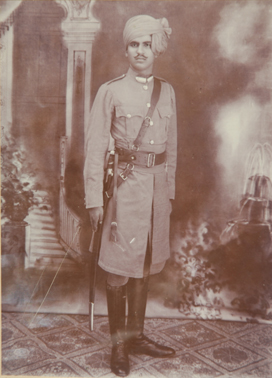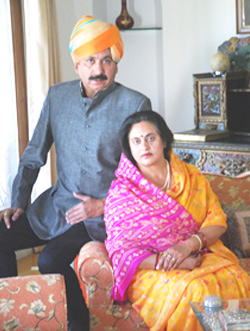 Hotel Bijay Niwas Palace is owned and managed by Mr.Dushyant Singh descendant of Royal Masuda Family who ensures that all guests have a comfortable stay.
Bijay Niwas Palace has a total of 20 Rooms with either King Size or Twin Beds, spread over 5 floors, easily accessible by elevators. All the room is tastefully furnished with all modern amenities keeping International Hotel Industry standards in mind.